What's new on version 16.2.0
New Gemstone: Luminous Moon Gemstone

Optimization of Luminous Moon Gemstone upgrading mechanics: Luminous Moon Gemstones and other advanced Gemstones can be activated and enhanced by applicable Enigma Gemstone Showcase

Luminous Moon Gemstone features optimization

Maximum building Prestige level has been increased to Lv.50.
Optimizations:
Rewards adjustments for events and shops:

1) Replaced Crystalized Gemstone with Meteorite Iron for rewards of Royal Arena, Fire Lands, Kingdom Tourney, and Alliance Hunt.

2) Increased the amount of Crystalized Gemstones for Individual Points Rewards of Nether War and Ultimate Alliance Conquest and the amount of Gemstones in Gold Event and Spire Loot.

Added Enigma Gemstone Showcase to Auction House.

Replaced Aqua Gemstone Showcase with Dusk Gemstone Showcase in Alliance Store.
Additional information – A message from our Community Management team:
List of banned accounts announcement
Thank you for your continuous support and attention. We have been committed to fostering a fair, enjoyable, and sustainable gaming environment that caters to the needs of all our players.
However, we have found that some players have engaged in account sharing, illegal account boosting, and other behaviors that violate the prohibitions in the User Terms, seriously affecting game fairness and experience. We treat each violation with utmost seriousness and find it imperative to take necessary action in order to uphold the game's integrity and preserve the rights of our players.
In accordance with FunPlus' Terms of Use, we have decided to impose penalties on violators' accounts, including but not limited to suspension, warnings, and confiscation of illegal gains, based on the severity of their violations to protect the fairness of the game and the rights of players. Although regrettable, we firmly believe this course of action to be indispensable. The players who are about to be banned include 神****,E***y,C***L,G****r,陈***楼,白****,极****,C***哥,仁***主,力***,M***刘,D***Y,小****,M***o,莫**** and others.
Once again, we would like to emphasize the gravity of account sharing, malicious refunds, and the usage of illicit tools. These actions represent severe violations of our Terms of Use and can lead to risks such as personal information disclosure, credit card fraud, failed recharges, and account theft. We urge every Lord to pay attention to account security and properly safeguard your accounts and passwords.
Meanwhile, we welcome all Lords to report any instances of misconduct, as it is a collective effort to establish and maintain a healthy gaming environment. We extend our sincere appreciation for your understanding and support in this matter.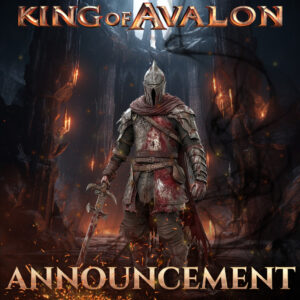 Don't forget to share your thoughts at King of Avalon's SM channels! -> Instagram, Facebook