What's new on version 15.4.0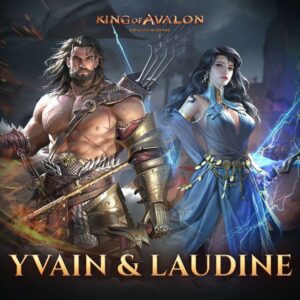 New heroes: Great Yvain & Laudine!

New chapters in Merlin's Trial: Chapters 49 and 50 are now available in Hero Trials.

New event: Mythical Summon.

New event: Hero Council Expeditions.

New event: Hero Council Limited Quests.

Celebrations for Valentine's Day are coming soon.
Optimizations:
Rewards adjustments for events and shops:
Advanced Summons now include Orlando and Yrsa. Summon probability of other heroes has also been adjusted.

Replaced the Serpent Emblem Manuscript with the Kraken Emblem Manuscript in Portal Rewards and Individual Point rewards of KvK, Nether War, and Ultimate Alliance Conquest.

Added Fragments of the latest heroes in Netherfall S9 Choice Chest rewards.

Replaced Yrsa (Fragment) with Sir Gawain: Bright Sun (Fragment) in Alliance Store.