What's new on version 15.8.0
New Hero Weapon: Glade

New chapters in Merlin's Trial: Chapter 51 and 52 are now available in Hero Trials.

New event: Corgi Races.

New event: Hero Weapon Expeditions.

New event: Hero Weapon Limited Quests.

Celebrations for Easter are coming soon.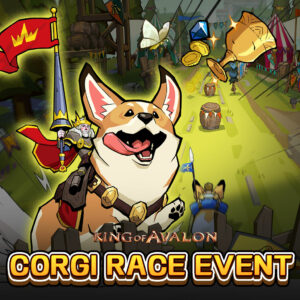 Optimizations:
Rewards adjustments for events and shops:

1) Replaced Tears of Ascension with Emblem Essence for rewards of Royal Arena, Fire Lands, Kingdom Tourney, and Alliance Speed Competition.

2) Replaced Nightfall Ingots with Smaragd Ingots in Individual Points rewards of KvK events, Nether War, and Ultimate Alliance Conquest. Increased the amount of Tears of Ascension rewards.

3) Replaced Horus Ascendant Scrolls with Lunalith Ascendant Scrolls in Alliance Store.

Primal Offering V prize pool will be closed at 00:00 (UTC+0) on May 3, 2023. Unclaimed points rewards will be sent to players by mail.