What's New on version 10.2.0
New event: Berserk Behemoth
The old "Kingdom Threat" event will be completely revamped and upgraded to "Berserk Behemoth""! Kingdom Threat will no longer be available. 
More bosses with stronger attributes for you to conquer with tactical brilliance! 

An improved reward system.
New event: Badland Maneuver
Defeat a threat of any level to earn a random Badland Emblem. Collect as many types of Emblems as possible before a cycle ends to multiply the Points earned.  
When the event is available, you will find its entrance icon at the bottom left of the game's main UI. 
Each round of the event lasts 30 days in total.

Day 1-28: Event Stage, at the end of which ranking will be locked. 

Days 29-30: Display Stage, at the end of which the round will end, Points cleared, and unclaimed rewards sent via mail. 

When a round is finished, the entrance will disappear and you will not be able to participate in the event until it reopens.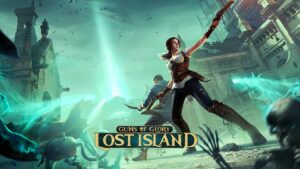 Additional changes
Event preview: Lord of Inferno coming soon to "Hot Events" on April 11th! Participate in the event for a chance to reap rich rewards including the Castle Wings – Lord of Inferno!

More Attack Tactics and Defense Tactics for deciphering at the Imperial University.

Additional  Wishes feature for the Honor Challenge.
Optimizations
Improves the user interface for switching between "Throne of Thorns" and "Lost Continent" using social media accounts. 

Enhances the visual quality of the March Sking on devices that have relatively limited processing power.