What's New on version 10.7.0
Introducing brand new R13 Curiosities: The Unbowed Curiosities!

Introducing Adventure Journal, a brand new section added to the in-game community!
Rewards Optimizations
Warfare Supreme Exchange Store: Adds Divinity Airship Parts Scrolls for exchange. Increases the number of Sunrise Airship Parts Scrolls and Airship Parts Boosters.

Red Guard Raid: Increases the number of Airship Parts Boosters, Ebony Essence, and Copper Essence in rewards.

Expedition Shop: Adds Duelist Curiosity Handbooks and more Ebony Essence as well as Copper Essence for exchange.

Adjusts the Gemstone and Guard Weapon Rewards in the Shooting Gallery (players who haven't completed their current Shooting Gallery game before the update will have their game reset).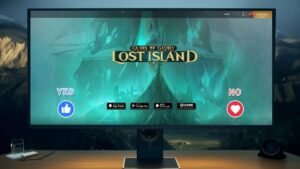 Other Optimizations
Warfare Supreme: Significantly increases the number of lost troops that can be revived through completing Bravery Quests from 150k to 300k.

Relic War: Adjusts troops' direct death rate in battle to 0%. After the adjustment, the troop death rate in battles that take place in either regular or advanced Relic Ruins will be 0%. However, it's important to note that once the number of your wounded troops exceeds the total capacity of your Hospitals and Sanctuary, the excess will still be lost.

Optimizes the display and interactive experience for Alliance Gifts and the search feature on the Kingdom Map.

Adds the "formation order adjustment" feature to Royal Championship's Challenge interface.