What's New on version 10.4.0
New feature: Troop Gear
After updating to the new version, the Troop Gear feature will be automatically unlocked for you if your Castle is at Lv.16 or above. Different troop units will have varied gear items, all possessing powerful set benefits that significantly boost attributes. 

You can enter the "Gear Showcase" screen by tapping on the Imperial Armament Center】building below the【Cabinet of Curiosities】and consume materials to craft gear. Gold quality gear can also be fused into legendary Fusion Gear which grant massively combat benefits!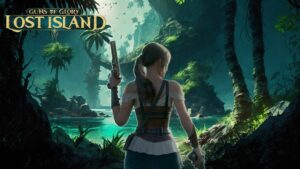 The New Gold Event – Kingdom Conflict!
The original "Gold Event – Kingdom Raid" will be upgraded to "Gold Event – Kingdom Conflict," bringing you a more strategy and cooperation-rich gaming experience. 

The event will first be launched in a small number of kingdoms for beta experience. The forthcoming release schedule will be disclosed in subsequent announcements. Stay tuned!
Additional changes
Optimizes items related to Airship Parts at the Catacombs Trader.

Other display and experience optimizations.